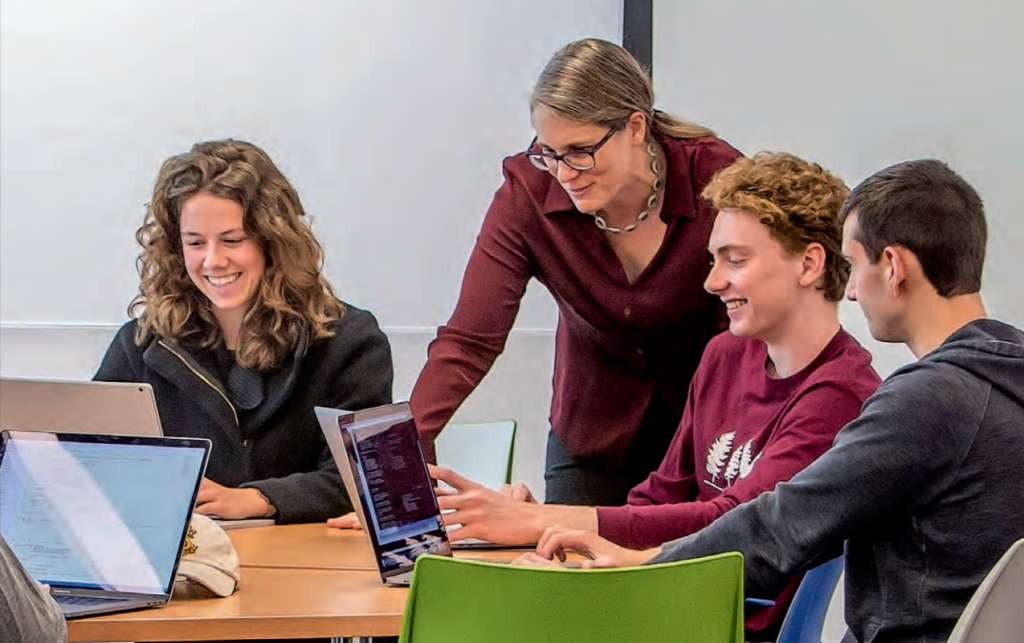 This year, the CIS Department has taken several steps to improve the PhD application process, acknowledging both the diverse backgrounds of students who are interested in graduate school as well as their diverse interests.
Graduate school applications are notoriously confusing. This Fall, the department has implemented a new Applicant Support Program designed to help Ph.D. applicants from underserved and underrepresented communities navigate the Ph.D. application process. The program will pair each applicant with a current Ph.D. candidate, who will offer guidance throughout the application process. The program, limited to U.S. nationals in its inaugural offering, received over 20 applicants, according to CIS Graduate Group Chair Mayur Naik. "By connecting applicants who lack a support system with a current student who already went through the process, we hope to make our Ph.D. admissions process more inclusive and equitable." Naik said. "Applicants can expect assistance with preparing a compelling personal statement, navigating the wide array of research specializations, and tailoring their application to Penn's CIS department."
Another innovation for this Fall is based on the insight that PhD students are interested in CIS research that blurs traditional boundaries: artificial intelligence and machine learning have become vital to virtually any computer science-related subfield, and there is exciting research in these connection points! The CIS Department has introduced a new set of concentrations dubbed "Machine Learning + X", where "X" is any of several existing specializations in computer science that intersect with machine learning. "These concentrations stand to alleviate the growing demand for machine learning from our applicants that can no longer be accommodated by a single specialization, while also recognizing the integration of machine learning into existing specializations of computer science." Naik added. The department has exciting research projects at the intersection of machine learning and a number of specializations. More information about these projects and the faculty involved is available from www.cis.upenn.edu/graduate/program-offerings/doctoral-program/, as well as at highlights.cis.upenn.edu.
The new CIS YouTube channel provides highlights of the graduate program experience — in the words of current Ph.D. students in different stages and specializations of the program — as well as of research projects across the department.