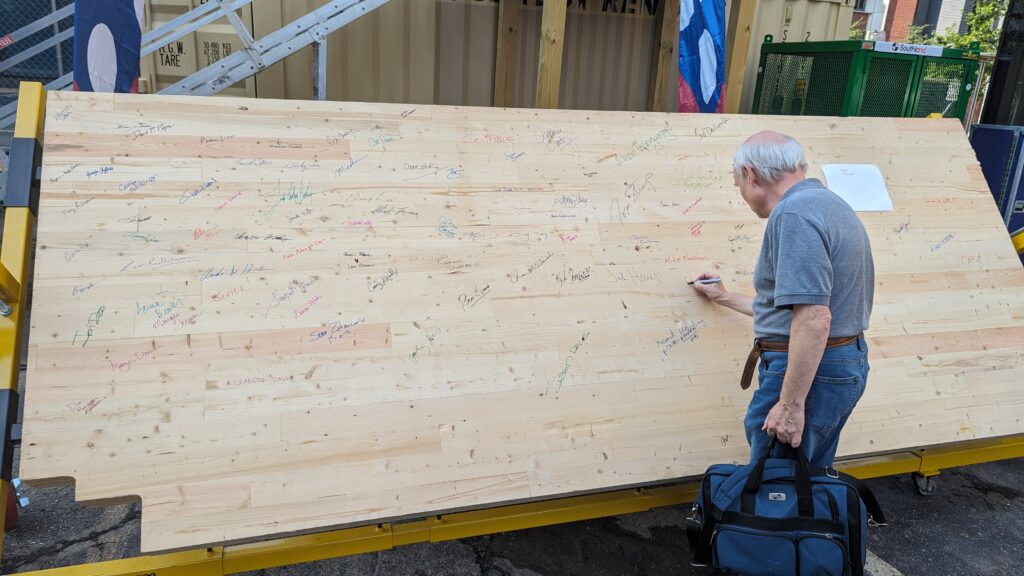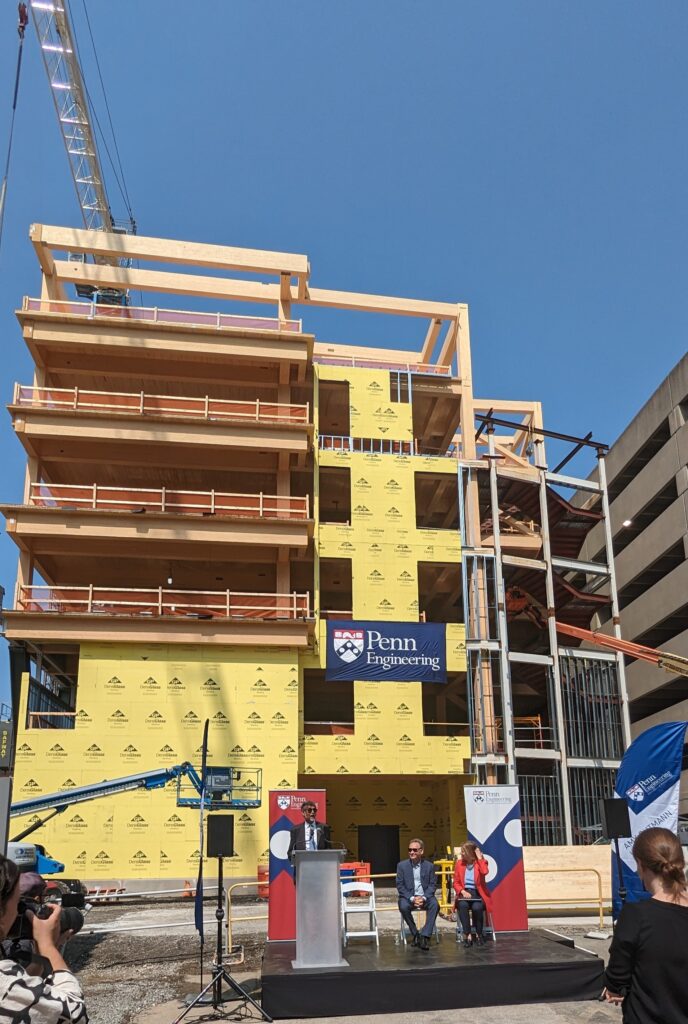 In August of 2024, the new home of Data Science at Penn (which will encompass many faculty, staff, and students in CIS) is expected to open. A flurry of construction has happened over this past summer, and on July 26th President Magill, Dean Kumar, Penn Trustee Harlan Stone and his wife Sabina (who donated $25 million towards this incredible building), and many faculty, staff, and students celebrated the "topping off" ceremony as the last floor plank was added.
In the next month we expect the window walls to go up, and soon enough this amazing new collaborative space will open!
Read more at Penn Today.